Custody volunteers make a difference
A team of volunteers are helping to ensure the rights of those in police custody are respected and that they are being looked after properly. The volunteers, known as Independent Custody Visitors (ICVs), make random, unannounced visits to check on the welfare and conditions of detainees, some of which may not have been charged with an offence.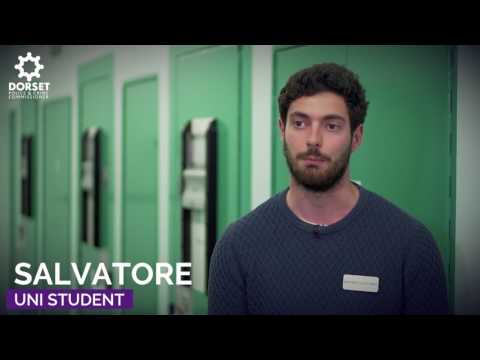 ICVs have been key in highlighting the need for changes in custody, both big and small. Following feedback from volunteers, detainees are provided with food that is more nutritional and Bournemouth Police Station has a custody suite better suited for policing today as part of its rebuild.
Adrian, who volunteers as an ICV in Dorset, said: "Being an Independent Custody Visitor is a responsible and rewarding role, and it is one of the few voluntary roles available in the Criminal Justice Sector. Knowing that I am helping to maintain high standards of treatment for people detained in police stations, is a valuable role in the community. 
"It provides me with the opportunity to see how the police operate the custody suites, and to meet a diverse group of individuals held in custody.  Although I may be called upon to visit a police station at any time of day or night the requirement is not particularly onerous due to the size of the team.
"It involves only one or two visits each month. Support provided is excellent with regular meetings and training sessions at Winfrith where one can share experiences, thoughts and concerns with fellow ICVs.  For someone who would like to do something of value for the community and also likes to feel valued then this role could meet your requirements admirably."
The Dorset scheme, overseen by Police and Crime Commissioner (PCC) Martyn Underhill, is currently seeking new volunteers to join the team.
Dorset PCC Martyn Underhill said: "People detained in police custody can be extremely vulnerable and ICVs provide a crucial service. They play an integral role in contributing to the maintenance of high standards in police custody, by ensuring detainees' legal rights are respected and their welfare protected.
"This is a fantastic opportunity to make a valuable contribution to society, not only by assisting one individual in custody, but by ensuring Dorset Police is held to account and providing the highest standard of service."
More information about the role, including eligibility requirements, are available on the OPCC website: https://www.dorset.pcc.police.uk/get-involved/volunteering/custody-visiting/
Those interested in applying should email pcc@dorset.pnn.police.uk.